Friday Lart – Larst Chance!
Ryan Costello | May 27, 2022
Fridays, we open the Larchives, Lar's extensive archive of art work oddities, and share a few pieces.
Let me tell you something about Lar. He gave me the shirt off his back. That's not a metaphor.

Now, I have about a dozen of those now-classic Cale sweat-wicking athletic shirts, but I have zero Deadpool tiki shirts! So…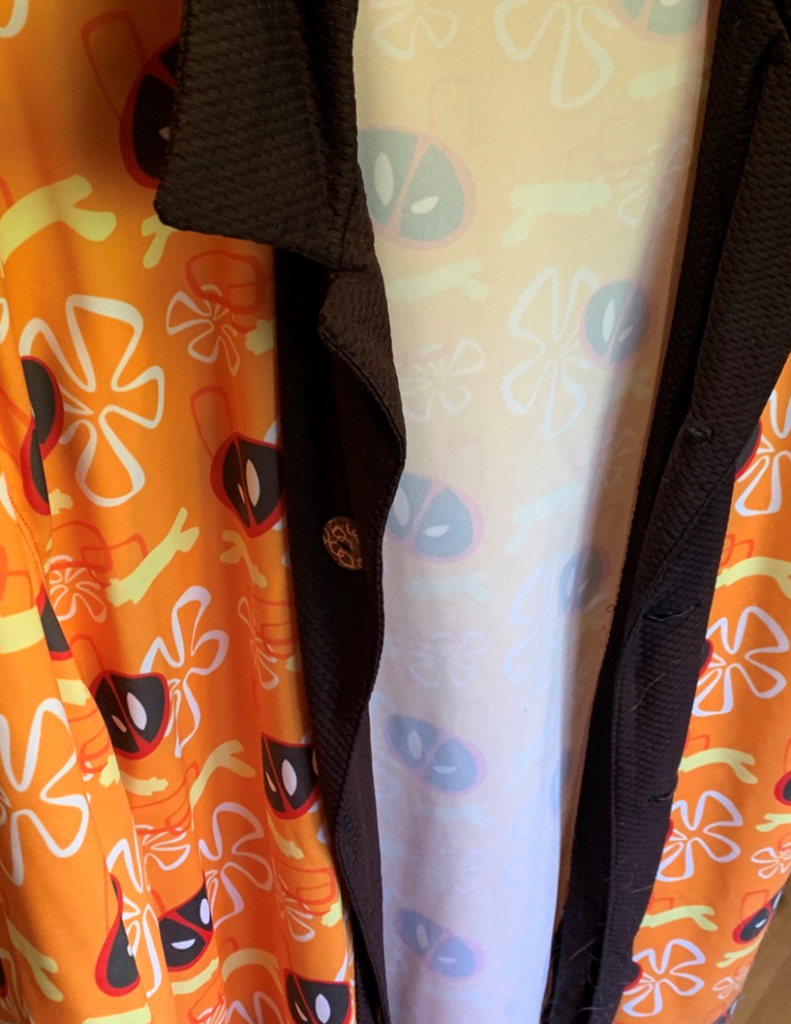 From Lar's back to mine.
All that to say that Lar's one of the most generous, thoughtful, wonderful people I know, and you should make him draw you all funny.
This concludes Lar's MS Society charity drive for 2022. If between now and 2023 you feel the urge to get a custom avatar in any of the 20+ art styles Lar's offering his month, you have mere days to get your order in.
Here's How:
From now until May 31st, 2022*, donate $60, plus $60 for every additional face in the picture, to the MS Society and Lar will make you a caricature avatar in the style of your choice.
Here's what you need to do:
Go here.
Donate $60 or more for an avatar, plus $60 for every extra face.
Email your donation confirmation to [email protected] along with a current selfie and any requests, including what theme you'd like.
Lar will email you a high res JPEG to print and a low res jpeg for social media.
*That's Tuesday!