Friday Lart – Hey Abbott!
Ryan Costello | March 31, 2023
Lar extended the deadline for custom Schoolhouse Rocks avatars in exchange for donations to the DeSouzas' MS Society fundraising. Don't you want to be as cool as the cast of Abbott Elementary?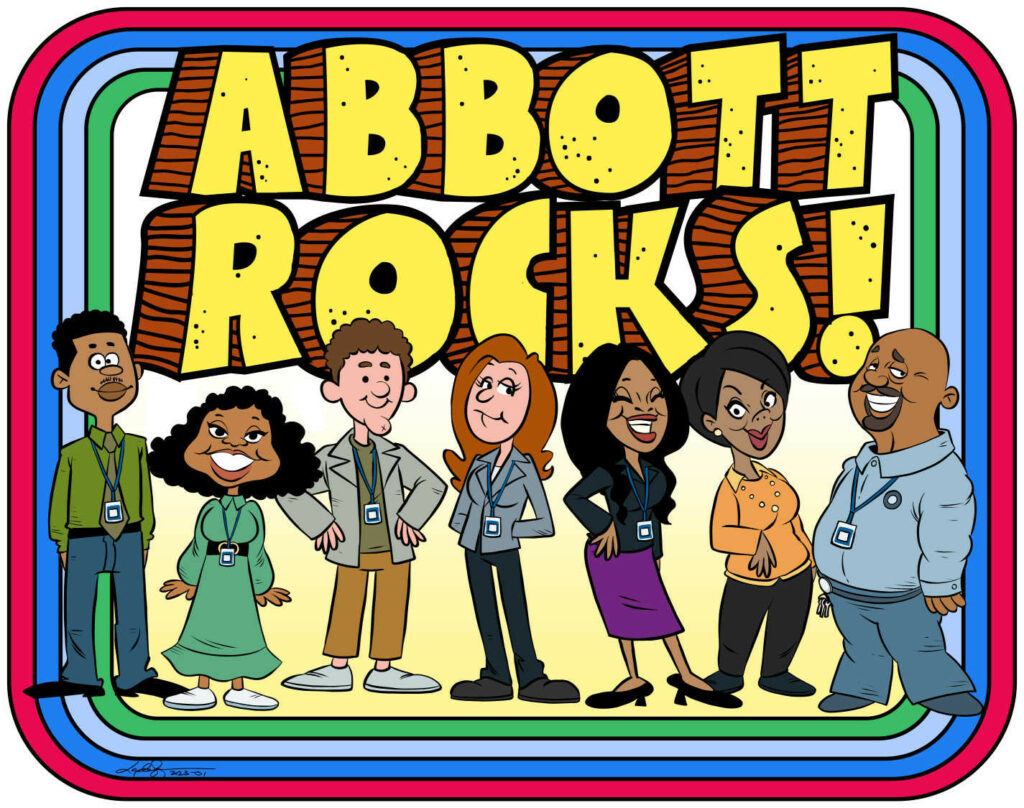 Oh, you didn't know? Skip Torvinen, Prop Master on Abbott Elementary (and episodes of Kenobi, because he's got prop mastery range) commissioned Lar to caricature the award-winning cast in the style of Schoolhouse Rock for the season 2 wrap party.
Now, I'm not saying you can use Lar's art to try and pass for an Abbott Elementary actor to sneak onto the set and tell William Stanford Davis how much you liked him in Snowpiercer. But I am saying you can get some fun art and support a good cause!
Here's How: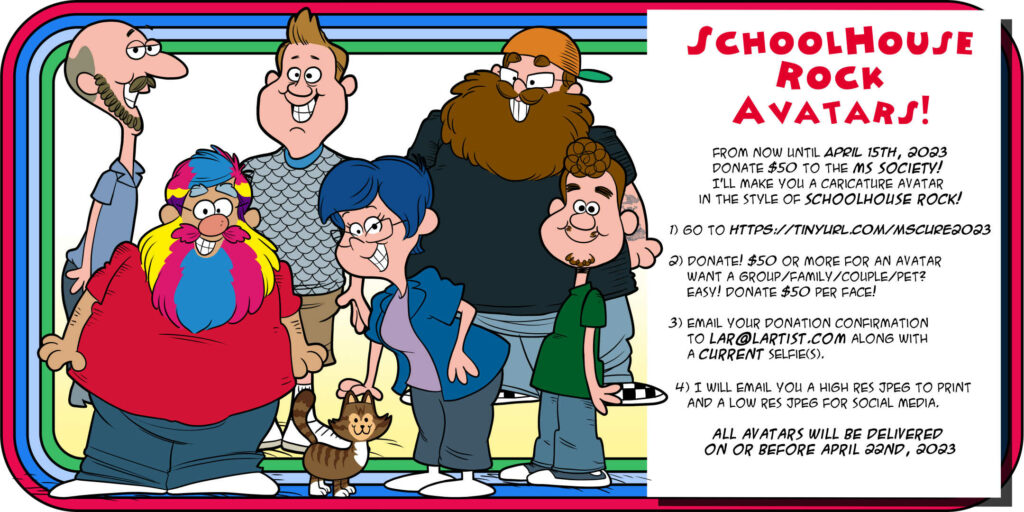 From now until April 15th, 2023, if you donate $50 to the MS Society, plus $50 for every additional face you want in the picture, Lar will make you a Schoolhouse Rock caricature avatar with your choice of details.
Here's what you need to do:
Go here.
Donate $50 or more for an avatar, plus $50 for every extra face.
Email your donation confirmation to la[email protected] along with a current selfie and any requests.
Lar will email you a high res JPEG to print and a low res jpeg for social media.
Act now! You have to donate by the end of April 15th to get an avatar in the style of Schoolhouse Rock.
Now you know,
Costello